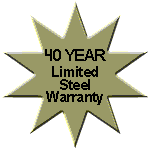 RAPID ROOF TRUSS

Phone: 218 326-1777
E-Mail
About Us

Rapid Roof Truss is located on South Highway 169, 3 miles south of Grand Rapids, Minnesota, owned and operated by Jay Columbus. Jay has over 20 years experience in supplying Roof Truss Systems, Wood I Joists, Roof & Floor Systems, Pole & Stud Framed Steel Buildings in Itasca County and the surrounding area.

No hidden costs, no surprises!

Rapid Roof Truss works with you from the initial planning stages, offering helpful suggestions and keeping your budget in mind. Our package price is all-inclusive - - there are no hidden costs, no surprises. Our low prices and years of experience are all you need to complete your building project!

Rapid Roof Truss wants you to be 100% satisfied

"Truss Us"
at
RAPID ROOF TRUSS
20940 US Hwy. 169 S.; Grand Rapids, MN 55744 Phone: 218 326-1777;